8 Nozzle Sleeve Steam Tunnel
Page Detail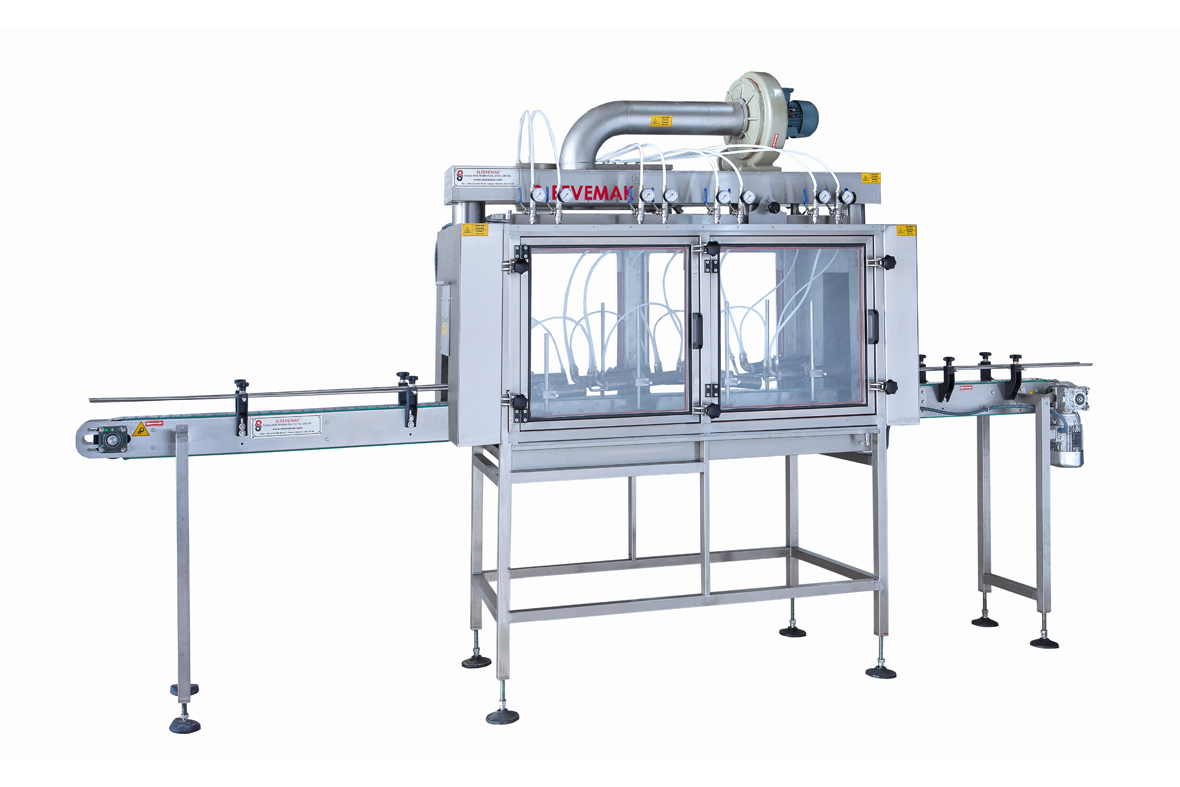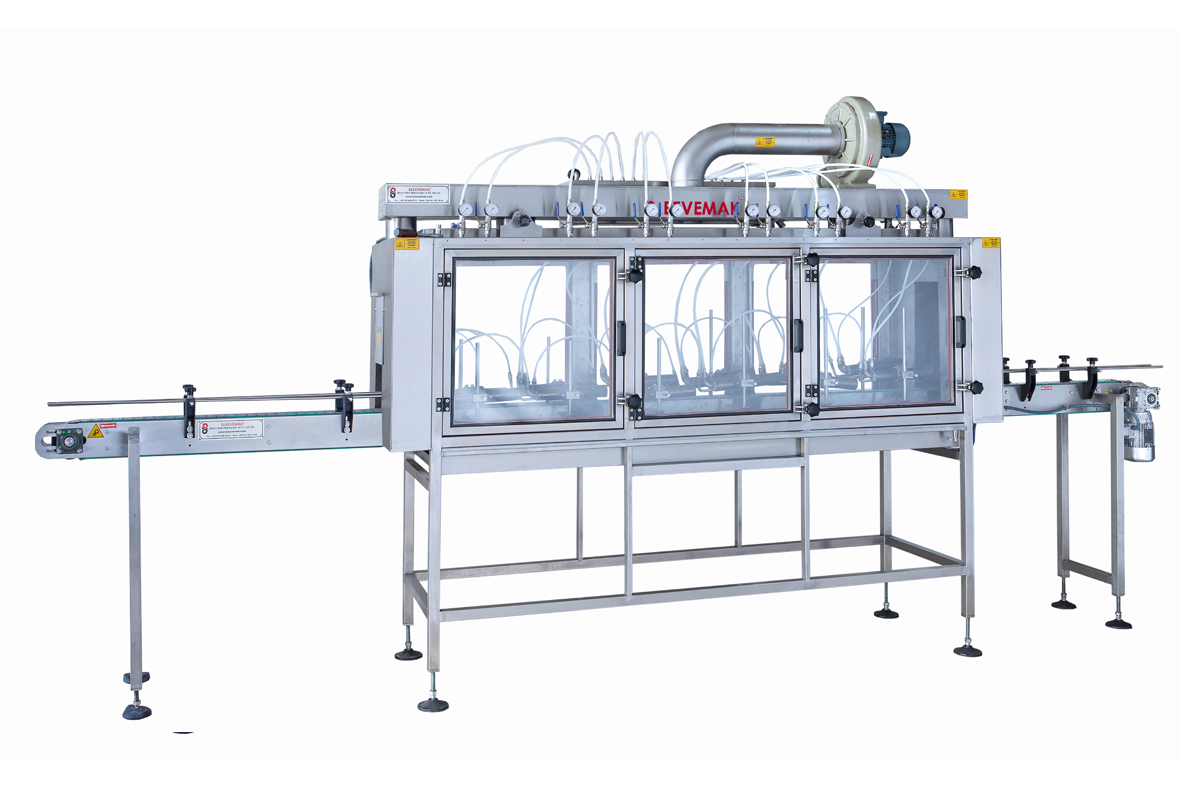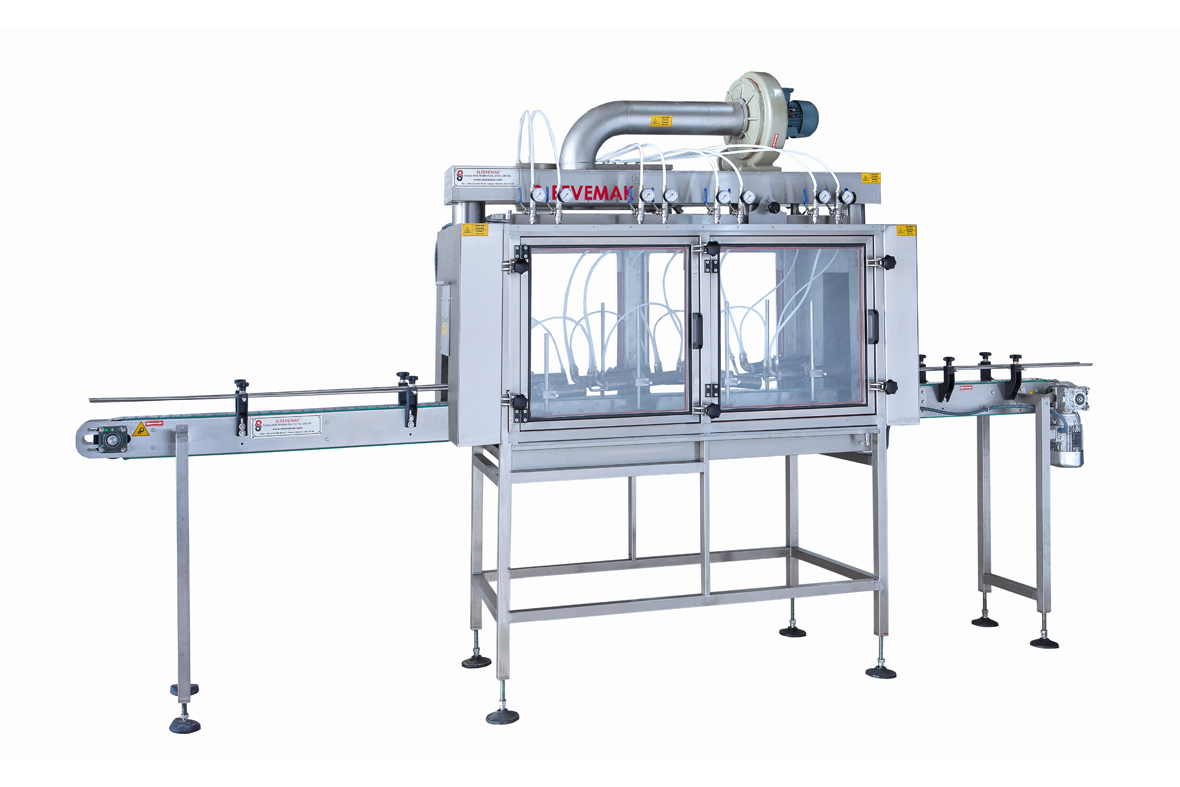 8 Nozzle Sleeve Steam Tunnel
STEAM HEAT SHRINKING TUNNEL
Our Steam Shrinking Heat Tunnel SVM-BT series is a high quality steam tunnel designed for shrinking full body sleeves or tamper evident (guaranty seal) sleeves at high speeds.The length of the tunnel is to be determined depending on the product.
The nozzles of the tunnel had been developed by our R&D department to increase its effeciency and to decresase the consumption of Steam .
The tunnel is excellently isolated by using double Layer wall and the excess water is drained by dripped hole and steam is discharged by exhaust fan.
The tunnel is made out of AISI304 stainless steel which is robust and very hygienic.
Technical specifications :
Our Main construction of the machine made from Stainless Steel AISI304.

Sleeve label shrinking processed through linear system.

The machine can shrink sleeve label on glass , plastic , PET , PE and metal products.

The maximum product´s height is 300 mm.

The maximum product´s diameter is Ø150 mm.

The speed of the conveyor inside the tunnel controlled by frequency driver.

The tunnel can be synchronized with the sleeve label applicator machine

The steam heat tunnel contains 12 steam nozzles

Inside the steam nozzle there is casted aluminum inorder to heat the nozzle which prevent droplets at the tips of the nozzle.

The nozzle´s position can be adjusted all round (360 º)

For evey nozzle there is a flow control valve with pressure guage to make Fine and sensitive adjustments for the flow of the steam outside the nozzle.

At the steam entrance an adjustable pressure regulator (MIYAWAKI) to insure a constant pressure at all nozzles.

The Windows of the tunnels are made of a heat resistanced glass with 20 mm thickness

Inorder to see the products and make the fine adjustments there is a lighting system inside the tunnel.

The steam tank is double walled to insure that there is no heat transfer.

The chain of the conveyors made from INOX (model 82.50 mm).

Adjustable side barriers to control the motion of the products.

The emergency stop button can be found on the machine main panel in a reachable place.
---
Share
| | | | | | | |
| --- | --- | --- | --- | --- | --- | --- |
| Model | Nozzles | Energy consumption | Voltage | Capacity (in pieces / hour) | Dimensions (cm) | Weight |
| SVM-BT200 | 8 | 1 KW | 380 v -3PH : 220 v | Max. 10000 | 69 x 180 x 220 | 600 Kg |
| SVM-BT300 | 12 | 1 KW | 380 v -3PH : 220 v | Max. 15000 | 69 x 260 x 220 | 700 Kg |